MOTHERS OF PRESCHOOLERS (MOPS)
for more information, please click
here.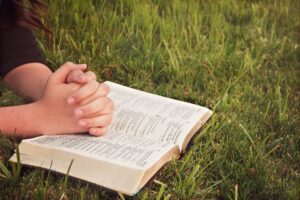 FEBRUARY FAITHFUL FAST
I am asking the church familu to join me in a month long fast. The purpose of the fast is to set aside a desire and/or need in order to seek God with great passion and sincerity during this time. Know that in order for us to seek God with great sincerity and abandon, we must fast. A quick hunt on the why, "we need revival personally" in ourselves, our churches, and in our land.
RIDGEVIEW
Ridgeview will be Febrary 21, 2021, at 11:30 a.m. This class is for potential new members and those interested in knowing more about Ridgecrest. The class is based on the book I Am A Church Member by Thom S. Rainer. A prepackaged lunch from Full Moon BBQ will be provided for those meeting in person. We will also be offering this class online via zoom. Nursery will be available upon request. Sign up at the kiosk in the commons area, online, or call the church office (661-3722).